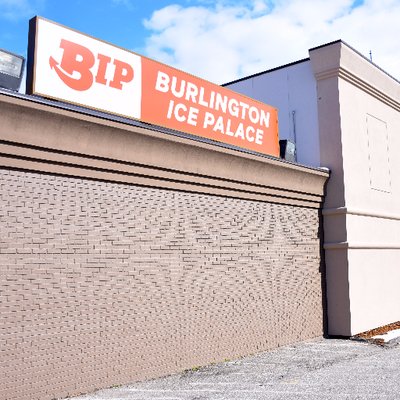 Adult Skills Clinic and Team Practice Information
This clinic is aimed towards players and teams of either the Greater Merrimack Valley Rookie Leagues or the Nothern Mass Rookie D Leagues. Have the majority of your team sign up individually and then reserve half of the ice to have a team practice with an experienced MAHL coach. Captains, please email info@mahockeyleague.com starting on September 1st to reserve the dates you would like your team to have the half ice practice. Each week, the other half of the ice will be used for a normal skills clinic. Package and weekly registrations are available.
Greater Merrimack Valley Rookie League Info
Northern Mass Rookie D League Info
On the team practice side of the ice, we will be working on team skill development by focusing on passing, breakouts, positioning, cycling, and other hockey related drills to make your team a better all-around team.
On the normal skills clinic side of the ice, we will be working on individual skill development by focusing on skating, edge work, stick-handling, shooting, passing and other hockey related drills to make you a better all-around better player.
This is a co-ed novice/low intermediate (D & C) level clinic. All ages welcome (18+).
This clinic is run by Coaches Jon Scheldlbauer and Mike Rabideau
Jon Scheldlbauer

Jon Schedlbauer grew up right outside Boston playing defense for the Lincoln-Sudbury Warriors from '07-'11. He transitioned over to the Varsity team his sophomore year, before taking his junior year off to pursue rowing crew at the Division 1 level in college. After being accepted into Cornell University, he decided he missed hockey and took his senior year off from crew to play on the Varsity team at Lincoln-Sudbury.He then when on to play defense at the Division 1 ACHA level for the Cornell Club Hockey Team that currently resides in the NECHL. He helped them win the NECHL league championship his freshman year. After graduating from Cornell, he took over coaching responsibilities for the defensemen as an assistant coach and helped the Cornell Club hockey team reach their winningest season in recent memory at 14-5-1, as well as winning the NECHL South Championship

Mike Rabideau

Michael has been skating since he was two years old through high school, 5 years later he jumped back into it and ended up going on a pro tour in Sweden and Finland and then played minor leagues single A hockey back in the US. After recovering from spine surgery he has been coaching the last two years and has trained everyone 6 years old to several NHL players. He is very versatile in his skill set and is looking forward to sharing it!
Location, Dates and Times
Burlington Ice Palace
36 Ray Ave, Burlington, MA 01803
Winter 2019: January 15th - April 2nd (12 Weeks)
10:30pm - 11:30pm: Adult Skills Clinic or Adult Team Practice for November 27th - February 26th
then back to 10:10pm in March and April
Pricing Information
Winter 2019 (12 Week Program) - GMVRL League Member Price (Private Link)
Player Clinic Package: $100
Player Weekly Clinic: $30 per Session (must email info@mahockeyleague for space, info, and registration link)
Team Practice Package: $1200

Winter 2019 (12 Week Program) - Non GMVRL League Member Price
-More info will be out soon on individual and team pricing for non league members
Team Registration Note: This package is limited to a maximum of 6 teams. These teams will get at least 2 team practices each over the 12 week session. The rest of the weeks, all team members are welcome to join the skills clinic for no additional cost.
Scheduled Payments: Are offered to those who need them at a 10% increase fee that you can pay over a longer period of time. Please send an email and I can update your account. A deposit will be required.
Note: This clinic is ONLY for players who are also in either the Greater Merrimack Valley Rookie League or the Northern Mass Rookie D League. Registration is private. Please email info@mahockeyleague.com if interested in signing up. The registration is not open to anyone else.
NEW!! Early Bird Raffle
Players that have registered and paid in full for a Winter Package by December 14th will be entered in for a raffle to win a free All Black Hockey Stick of their choice (An $89 value). Goalies Excluded
Additional Information
If you sign-up for a package and need to miss a session you can do another skills clinic in another location to make-up the session. You must send an email to confirm what session you will be doing as a make-up and make it up within the week before or after the clinic you will be missing.